06/07/2017
ELBISCO Responds to the Crisis with Investments and Exports
Proceeding with a €20 million investment at its Chalkida production plant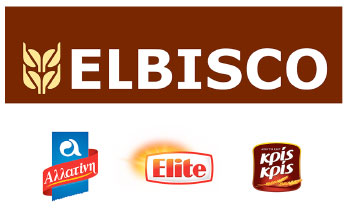 In June, ELBISCO proceeded with a €20 million investment for the development of a new rusk production line at the Chalkida production plant. The new production line, which is to come into operation in early 2018, shall increase the company's production capacity by 40% and create new prospects to boost its exports to the European market.
This investment is part of ELBISCO's 3-year €30 million investment plan, which pertains to upgrading current and developing new production units at the company's plants in Pikermi (Attica) and Chalkida.
ELBISCO's investments are in line with the company's strategy, which aims at preserving and increasing the share of its brands in the domestic market and expanding its presence in foreign markets.
ELBISCO is already exporting its products to more than 20 countries, thus supporting the trade balance of Greece, and the company's operation greatly contributes to employment, public revenue and the growth of local economies. In 2016, the company paid over €23 million in wages and social insurance contributions and over €6 million in taxes and duties. The total cost of purchases topped €63 million, with 92% coming from Greek suppliers. This way ELBISCO supports a great number of local companies. Through its Corporate Social Responsibility initiatives, last year ELBISCO offered €141,000 in sponsorships and donations of company products to charitable causes.
As Mr. Demosthenes Ramantanis, ELBISCO's Managing Director, pointed out, "For ELBISCO, the financial crisis has provided an additional incentive for improvement and development at all levels. We will continue to look ahead and plan the future of our company, invariably trusting and supporting the Greek economy. By investing in innovation, openness and the international competitiveness of our products, we seek to ensure ELBISCO's long-term growth and profitability and, at the same time, create added value for consumers, our employees and partners, and the national economy".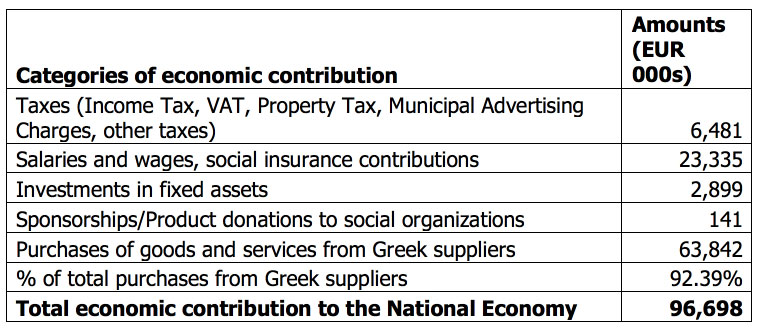 Table: ELBISCO's economic contribution in 2016