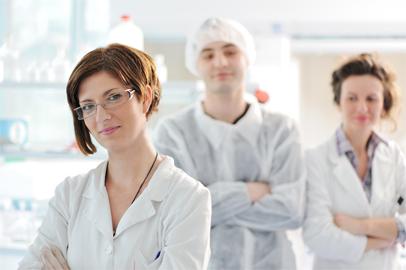 At ELBISCO we seek our consumers' trust daily. We do not just state that we are devoted to quality and safety. We prove it by using reliable criteria based on international standards (BRC*, IFS**, ISO 22000, ISO 9001), and constantly evolving through the strictest evaluation and upgrade processes. To fully meet the requirements of these standards, we are assessed annually by internationally recognized certification bodies.
We continuously invest in research, and constantly monitor each and every production phase, right up to sales. We employ a team of experts who work tirelessly so we are able to guarantee the quality for all our products.
At ELBISCO, we apply all adopted quality standards continuously, to validate various aspects of our business, such as the suitability of facilities and equipment, the detailed production and quality control processes, as well as the company's policies. Our aim is to apply an integrated Quality Management and Safety System for our products.
* BRC: The British Retail Consortium is an internationally recognized British food safety technical standard, developed so that consumers could enjoy the maximum food safety.
** IFS: The International Food Standard is a food safety technical standard which determines the requirements for the safety, legality and quality of foods. It aims at uniform control of food safety and the highest levels of quality for suppliers.
QUALITY AND FOOD SAFETY POLICY