23/07/2019
ALLATINI Goodness in Me: New Digestive No Sugar biscuits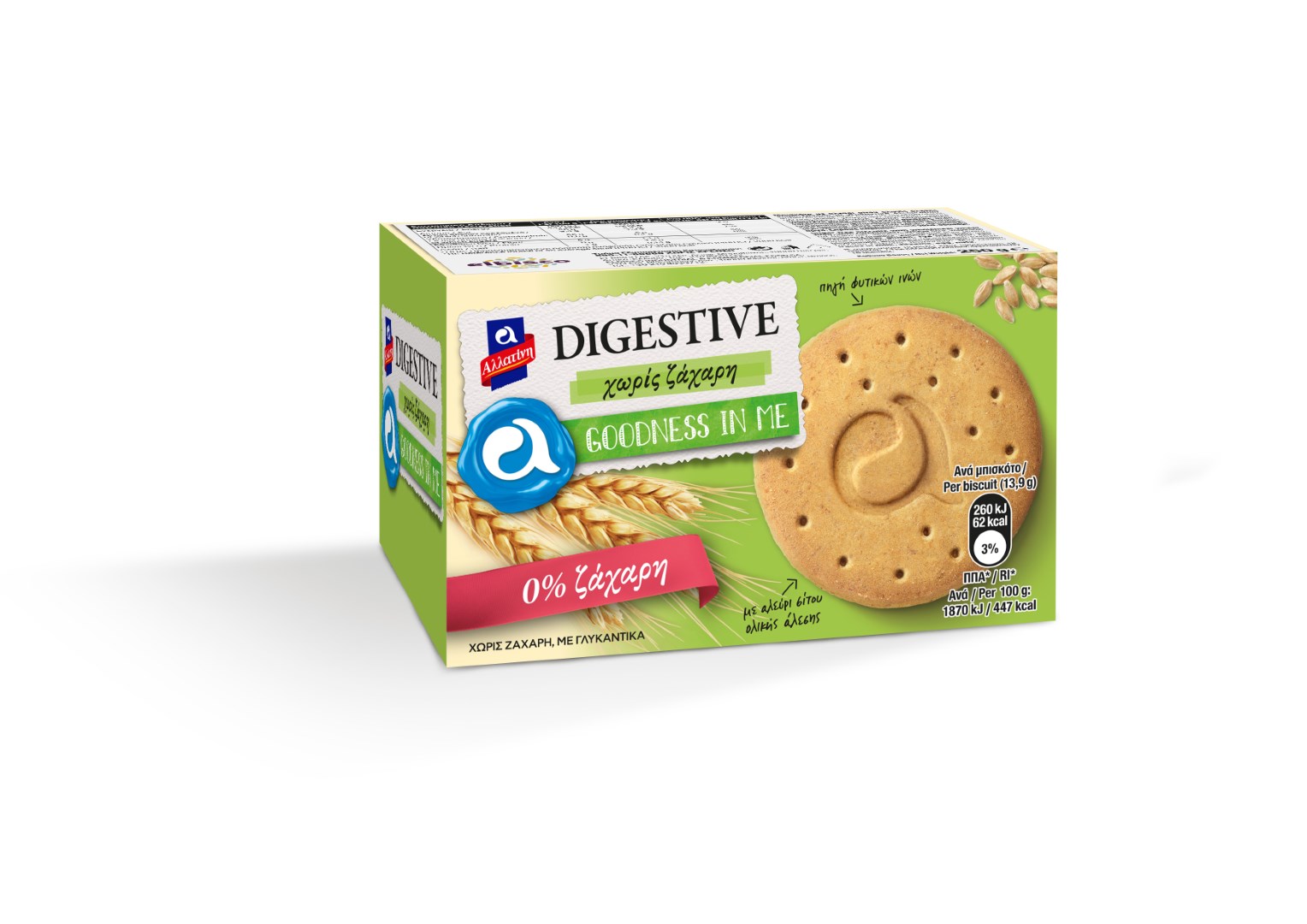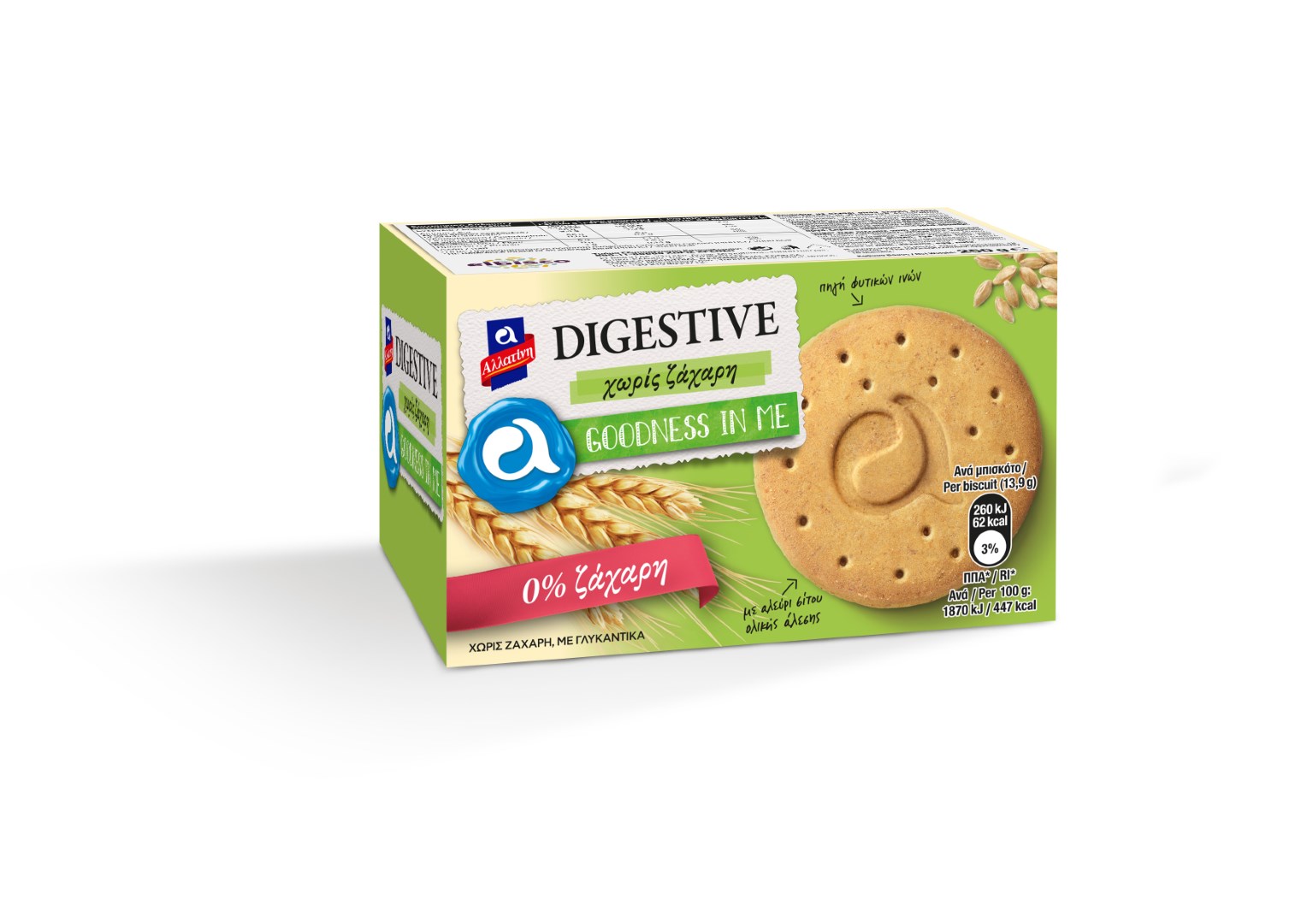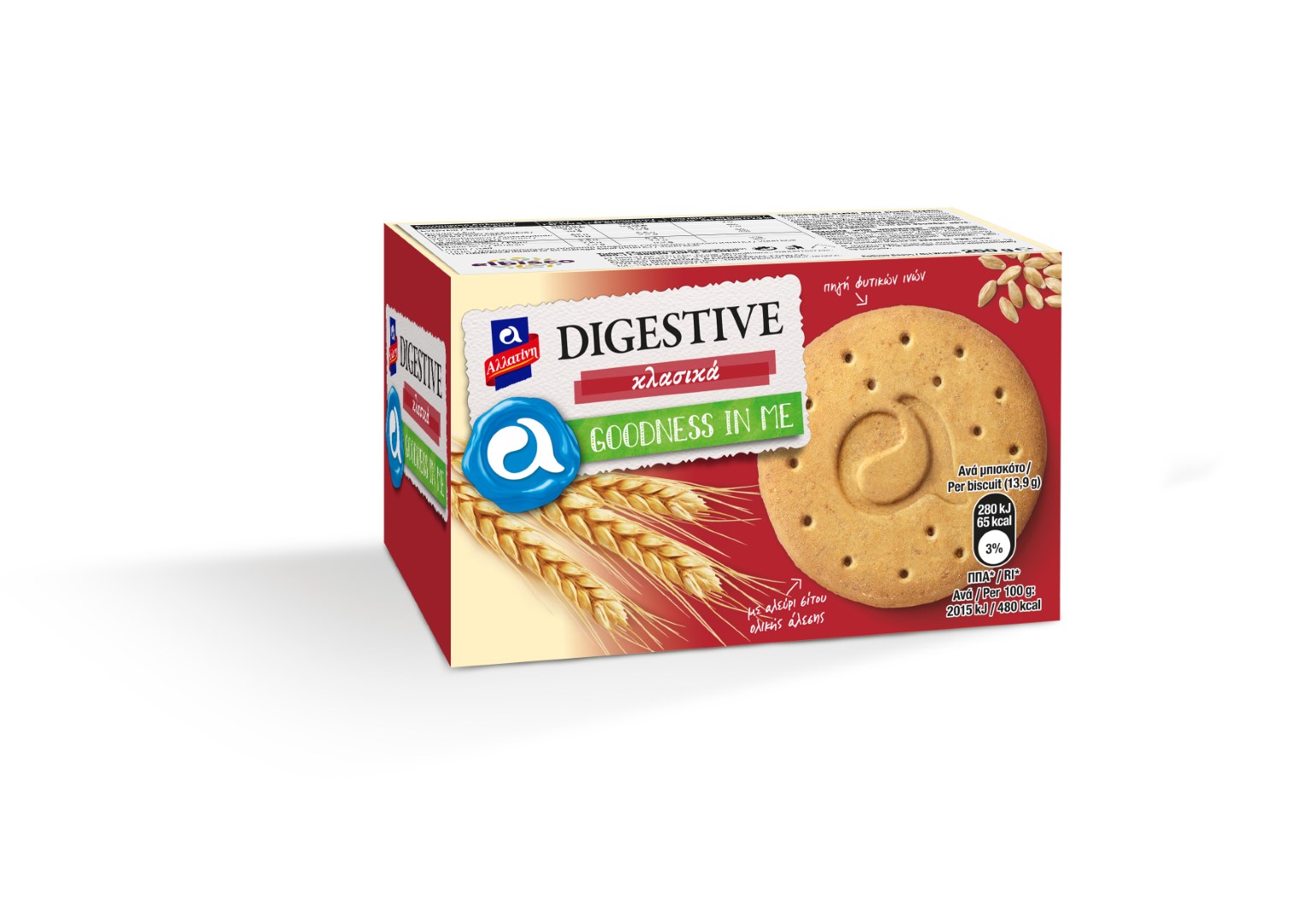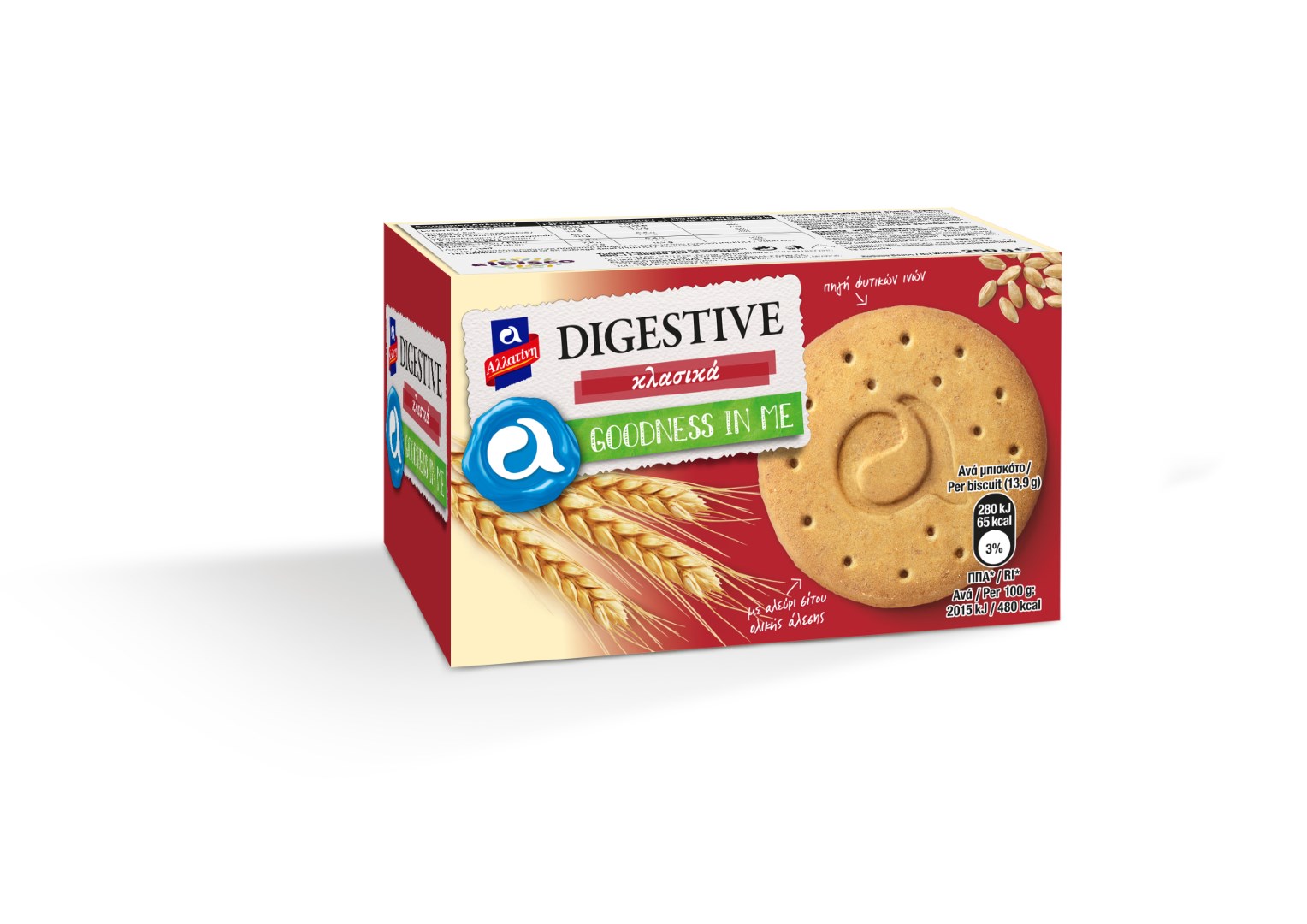 For decades Allatini brand has been offering every Greek household with top quality products made with care.  Allatini brand maintains Goodness, one of its timeless values and a fundamental basis of a balanced diet.  Goodness equals to quality and products of high nutritional value that combine pleasure with Metron. It means recipes full of flavor and aromas. It means virtue, correctness, accountability and, above all, respect for man.
Based on these principles, Allatini presents the new Digestive No Sugar biscuits in the Goodness in Me line that you can enjoy without any guilt or remorse any moment of the day. The new biscuits enrich the already long-lasting and favorite Digestive Classics, which now refresh their image with a brand new packaging.
Digestive Allatini biscuits, made of Whole Wheat flour, are the ideal source of fiber. You can enjoy them in the morning with milk, cheese or yogurt, as well as use them as a basis for sweet and many more tasting assortments.
Allatini products' family is constantly evolving, offering a variety of choices that cover every contemporary consumer's nutritional need.
Allatini. A world full of Goodness.