29/06/2019
ALLATINI Goodness in Me: New Soft Cookies with 100% Wholegrain Cereals and Yoghurt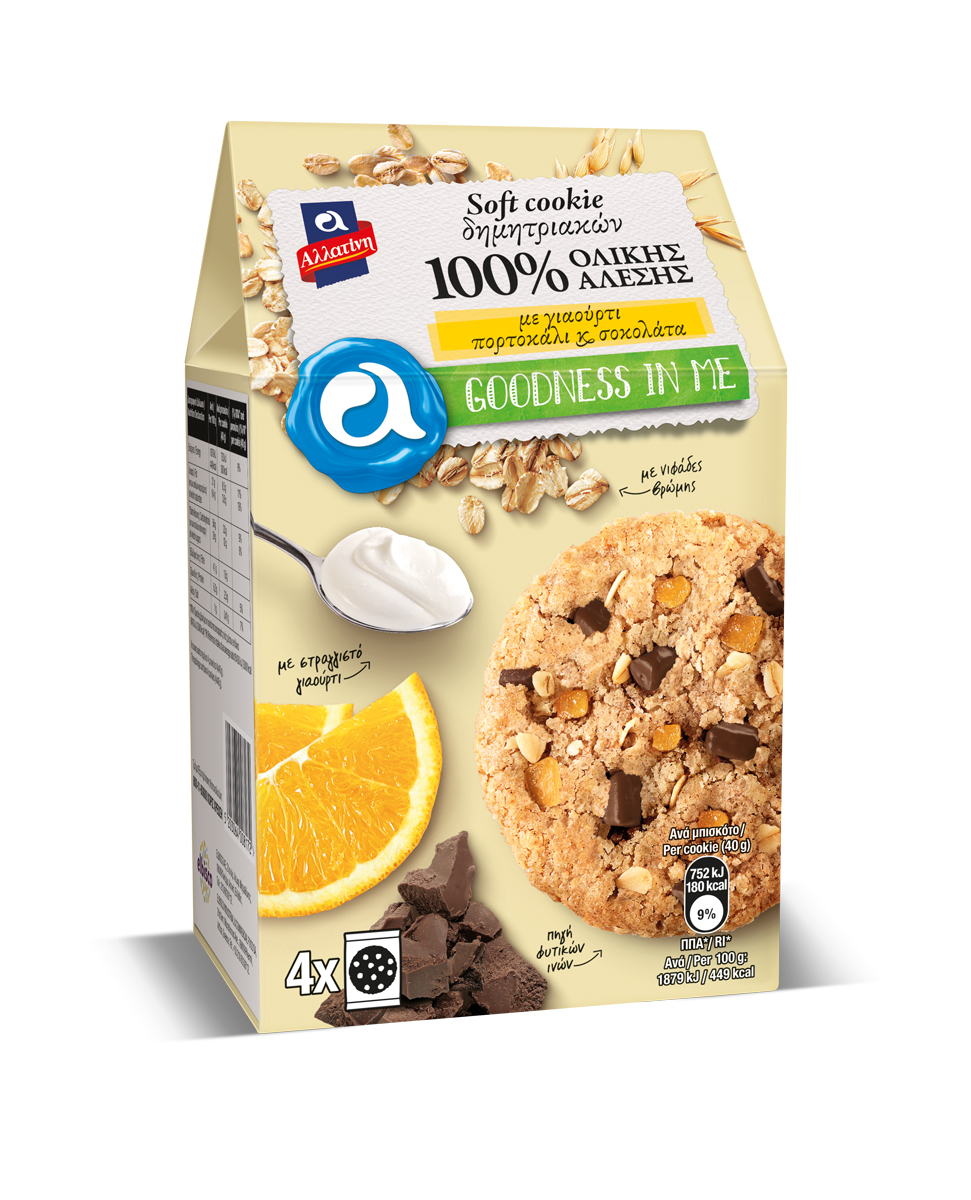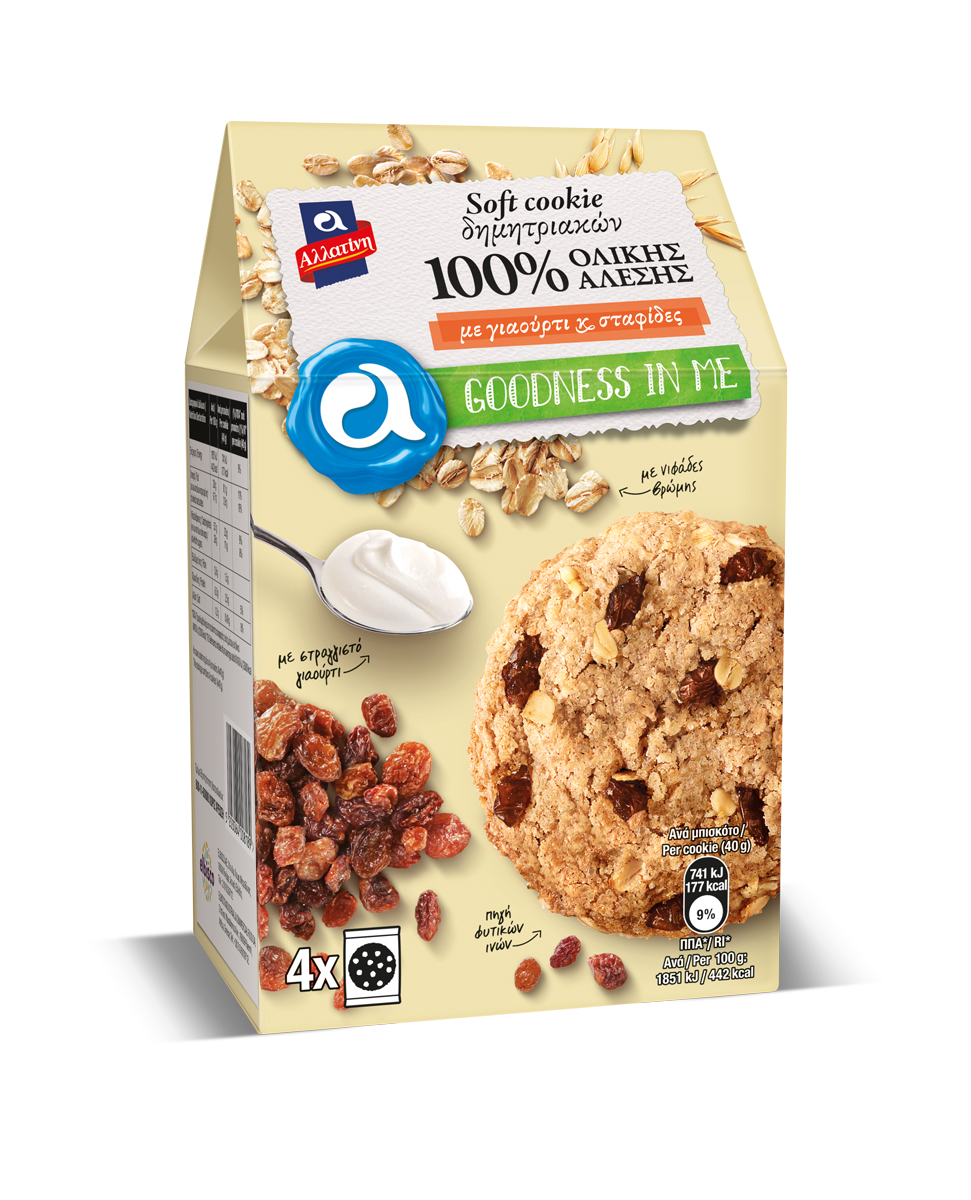 Two delightful flavors: orange & chocolate and raisins
For many decades we have been offering high quality Allatini products made with care. ALLATINI Goodness in Me series, awarded by consumers as "Product of the Year 2019" in the Cereal Biscuit category, expands its portfolio by adding the new Soft Cookie made with 100% Wholegrain Cereals, which promises to offer unique moments of tasteful pleasure.
Oat flakes and wheat, known fiber sources, "join their forces" with strained yoghurt and create the balanced and delicious Soft Cookie Goodness in Me.
The soft, big ALLATINI cookies with yoghurt are available in two delicious flavors, orange & chocolate and raisins. Each pack contains 4 individual sachets of one cookie, preserving all flavor until consumption; thus allowing cookie lovers to enjoy them either in the morning or as a delicious snack any given time of the day.
The new Soft Cookie with 100% Wholegrain Cereals maintains the Goodness, one timeless value of Allatini and a fundamental basis of a balanced diet.  For ALLATINI, Goodness is related to products of high nutritional value that combine pleasure with Metron. It means recipes full of flavor and aromas. It means virtue, correctness, accountability and, above all, respect for man.
Allatini. A world full of Goodness.