20/02/2019
ALLATINI biscuits Goodness in Me: « Product of Year 2019»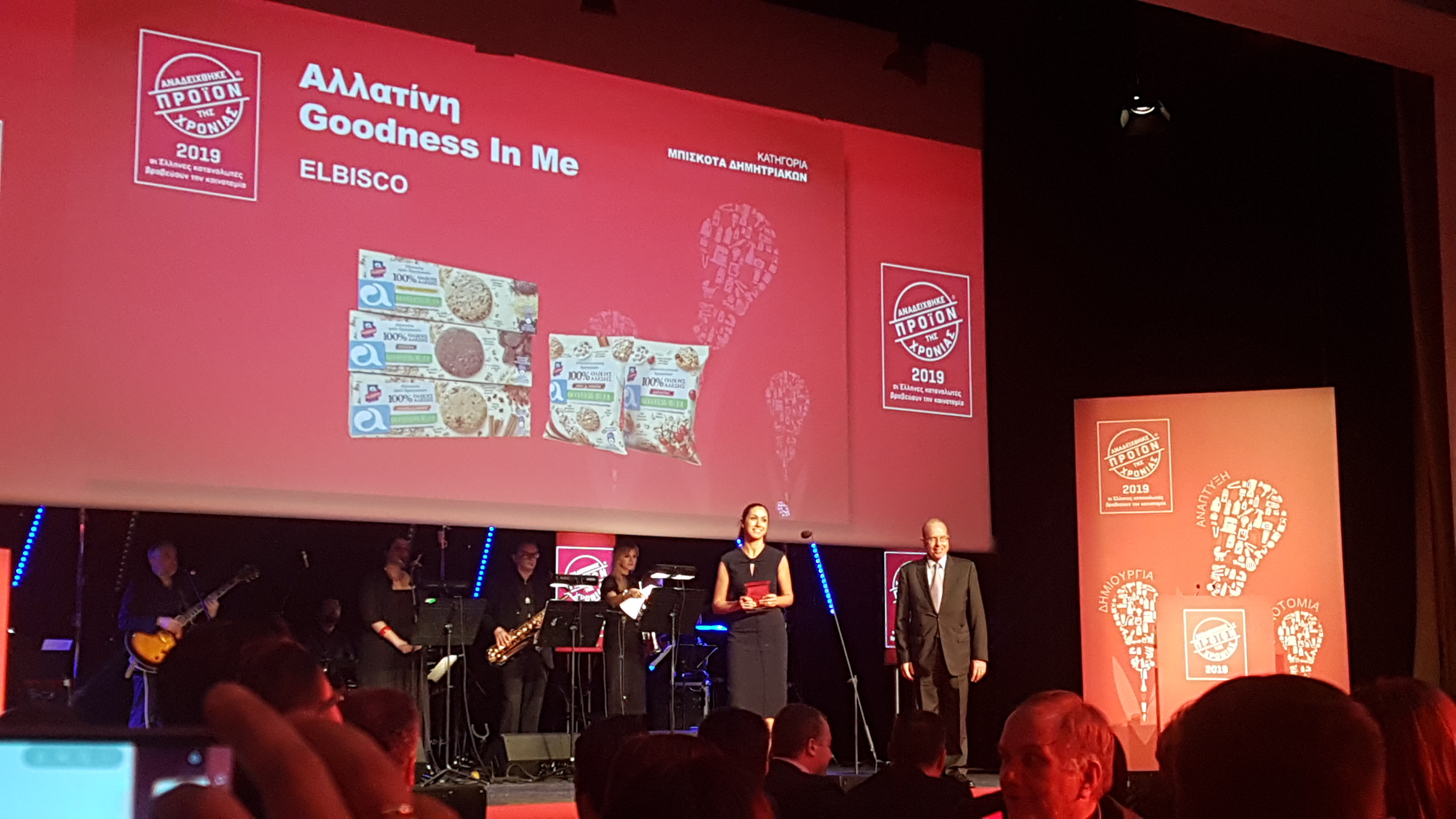 ALLATINI, the favorite brand with presence in every Greek household for several decades, was awarded by consumers as they voted as "Product of Year 2019" its new cereal biscuits series ALLLATINI Goodness in Me.
ALLATINI brand consciously has chosen to promote Goodness, one of the brand's key nutritional values and continues to offer products of exceptional quality and taste. ALLATINI Goodness reflects joy combined with metron, unrivaled taste, virtue and, above all, responsibility.
ALLATINI brand operates under the framework of respect towards consumer and thus develops unique products made with zeal, know-how and care that meet contemporary nutritional needs. The new ALLLATINI Goodness in Me biscuits' line has immediately stood out among consumers for the high content in 100% Whole Grain cereals that contains the nutritional value of the whole grain and, of course, their wonderful flavor.
Elbisco, on behalf of the award-winning brand ALLATINI, expresses its warmest thanks to its faithful over the years' consumers and is committed to continue developing products full of Goodness up to the highest standards and demands of its followers.
Allatini. A world full of Goodness.