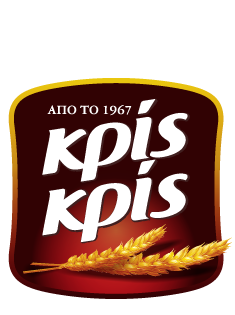 Kris Kris has evolved through innovation and differentiation.
Kris Kris was the first packaged sliced bread available in Greece and the first to produce preservative-free bread through pasteurization.
Since then, the brand has been innovating continuously, creating and developing new submarkets, such as the high nutritional value submarket with the launch of the Kris Kris Fetes Zois sliced bread family of products. The launch of the Kris Kris Tostimo! family of products followed, which took taste and softness to another dimension, adding a gourmet touch to sliced bread.
The latest additions to the Kris Kris portfolio are the Kris Kris Hamburger Buns & Kris Kris Sandwich Rolls, bringing the authentic BBQ experience right to our homes, and the Kris Kris Milkid sweet bread snacks for children, which are a perfect combination of fluffy milky dough and rich filling, in 3 amazing flavors.
In its long history it has received numerous awards from independent and recognized international organizations for its innovative practices and the superior taste and quality of its products. Kris Kris Tostimo! has won the Superior Taste Award in 2010, 2012, 2013, 2016 and 2017, while Kris Kris Fetes Zois received medals of quality from the Monde Selection Institute in Brussels in 2011 and 2013!